Learn the secrets of Sri Lankan cooking in Nafa's online cookery class!
Join Nafa in preparing two wonderful Sri Lankan dishes for her online cookery class! This is your chance to learn a brand new cuisine, support an amazing cause, and eat great food.
The class will be conducted as an interactive virtual cook-along. The classes usually range from 1-2 hours long. The chef will lead the group step by step through the recipes; stopping frequently to answer questions, share anecdotes, and provide feedback on your dishes!
Before the class, we will send you a list of ingredients, quantities and equipment so you can join ready to learn! We will also send you a reminder email 3 days before the class takes place that will include the Zoom link, titled "Your upcoming online Migrateful Class". You can also find the Zoom link on the Online Event Page, accessible through the link included in the Eventbrite reminder email. We will also include the zoom link in the Eventbrite Order Confirmation email.
Nafa will teach the group how to prepare Kahabath (Coconut milk rice with turmeric) and Soya Devil
Equipment List
Large saucepan with a lid
Large bowl
Colander
Mixing bowl
Vegetable peeler
Grater
Ingredients List
120g of basmati rice
70g dried soya chunks, soaked (or 250 grams chicken)
1 lemon
¼ green bell pepper
¼ red bell pepper
¼ yellow bell pepper
½ leek, green side preferably, or spring onions
200ml vegetable oil
2 tbsp light soy sauce (4 tbsp light soy sauce, if using chicken)
½ can of coconut milk
4 tbsp of tomato ketchup
2 to 3 cloves of garlic
1 tbsp garlic paste
2-3 tbsp ginger paste
1 pandan leaf, or curry leaf, or bay leaf
3 cloves
2 green cardamom pods
1inch cinnamon bark, or cinnamon stick, broken into small pieces
¼ tsp turmeric powder
1 tsp red hot chilli powder (2 tsp red hot chilli powder, if using chicken)
Salt
Message from Nafa: "Hi! I'm Nafa. I am from the middle of Sri Lanka from a city called Kurunegala. We have three ethnicities in my city: Tamal, Singalese and Muslim. We all live together in this city and share 90% of the same food. My dad owned a restaurant in my city. So from the age of 10, I cooked together with my family for the guests. Everything was homemade. We never bought curry powder from the shop. We made it from scratch. It was a restaurant for locals. My father was a very good cook. From a very young age I watched my father cooking and that's how I learnt. I love cooking Sri Lankan food. Sri Lankan cuisine has been shaped by many historical and cultural factors. Contact with foreign traders who brought new food items, cultural influences from neighbouring countries as well as the local traditions of the country's ethnic groups have all helped shape Sri Lankan cuisine. Influences from Indian (particularly South Indian), Indonesian and Dutch cuisines are particularly evident."
Payments made through Paypal can take up to 48 hours to have the order confirmed. To guarantee your spot on a cookery class we recommend using a debit or credit card.
Please note, we only process refunds and ticket transfers if we are notified 7 days before the class takes place.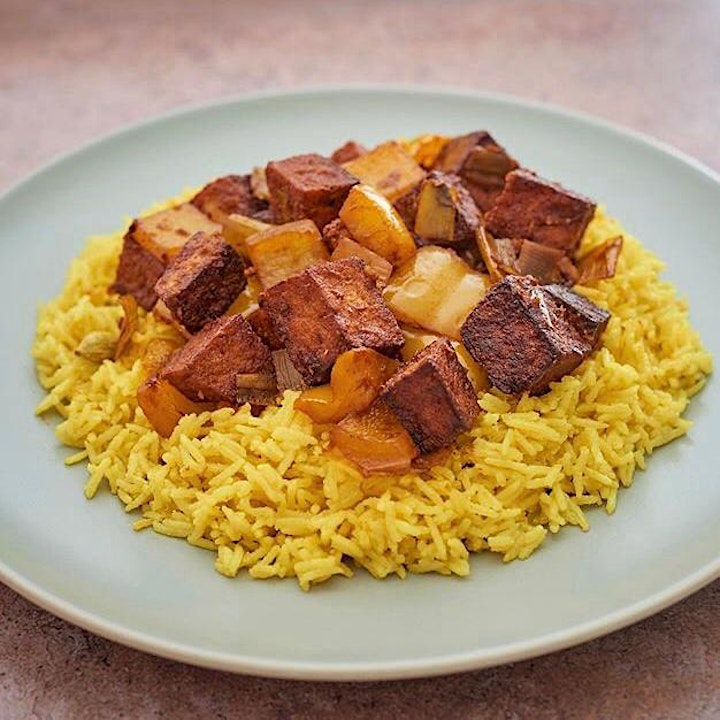 ^ Picture kindly shot by participants @scoff_time during Nafa's online class